Fast, efficient delivery throughout UK & Ireland
Kids and Omega 3
These essential fatty acids are necessary for a range of functions in our body, including helping store energy for every single sell in our body, and helping them maintain their structure. Despite having such important functions, our bodies cannot make these fatty acids. Hence, they are essential fatty acids, and can only be obtained from diet or through supplementation!
For kids, taking an omega 3 supplement is especially important. They are especially beneficial for your child's brain health. Supplementation of omega 3 in children can help with thinking, concentration, remembering and learning. On top of this, omega 3 can help with vision, heart, bone and immune function in kids. As a result, it is important for children to take omega 3 supplements, especially high quality quality omega 3 supplements tailored to their needs!
See below for our top picks!
Best Omega 3 Supplement for Children 1+
Did you know the needs of toddlers and younger children in regards to omega 3 is different to that of older kids. This Omega 3 liquid supplement has a higher concentration of DHA for this very reason! DHA is particularly important for cognitive and visual development in this age group. Despite this, toddlers and young children do not usually have a high enough DHA intake. This can have a lasting impact on their long-term development, including social and physical development. This can range from motor skill development to memory, thinking and learning.
The EPA and DHA in this supplement contribute to the normal function of the heart, whilst the added Vitamin D supports normal bone growth and development, and normal teeth. It further helps contribute to a healthy immune system! Furthermore, having a high enough level op Omega-3 fatty acids can improve sleep quality, which is so important for young children!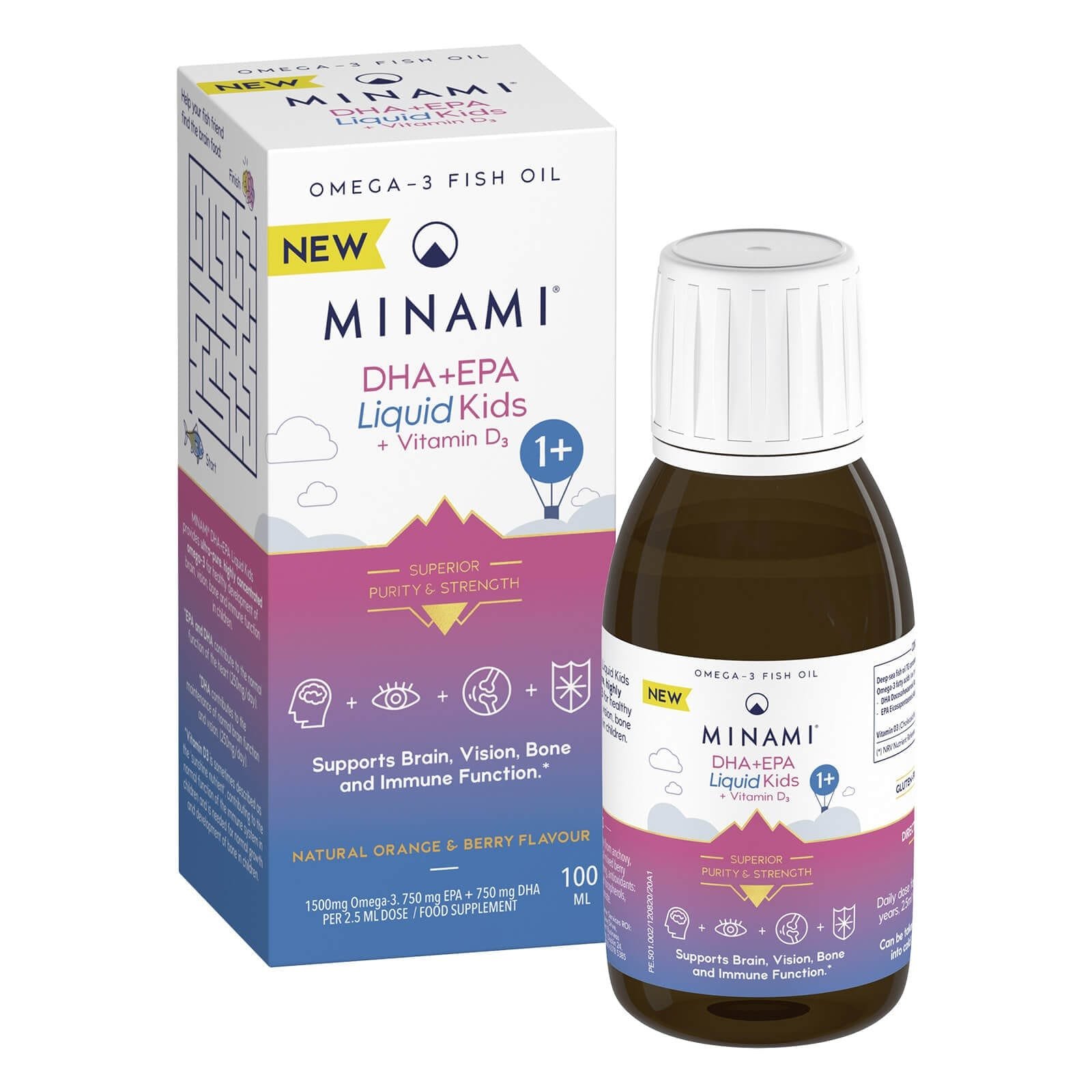 Best Omega 3 Supplement for Children 6+
For children over the age of 6, we love this omega 3 supplement! The DHA in it contributes to normal brain function, whilst the added vitamin D supports bone growth and development, as well as normal teeth. The added Vitamin D is also great for supporting the immune system of children! The key benefits of this Omega 3 are the improvement of mental skills in children, such as thinking, remembering and learning.
Did you know that children and adolescents with ADHD tend to have lower levels of Omega 3 in their blood? Therefore, high levels of EPA supplementation like this can help improve attention and vigilance in kids and teenagers with ADHD!
Best Omega 3 Supplement for Pregnant Women
Making sure that your children have all the great benefits of taking Omega 3 can start even before birth! With a great prenatal omega 3 supplement like this one, you help your baby have optimal eye and brain development, even before they are born! Furthermore, this Omega 3 is safe to use whilst breastfeeding, and its benefits can be past on whilst breastfeeding! As a result, new born infants can receive all of the cognitive and IQ development benefits too!